Here we are again with our monthly roundup of Kickstarter wallet projects! Read below my recommendations of which wallets you need to back this month!
1. Arbor – Carved
The first flexible wood wallet!
The Arbor wallet is quite unique. It's made of wood, but it's totally flexible. Instead of using a plate of wood, as other wood wallet brands do, they made a wallet that consists of a single sheet of wood, backed with Tyvek, and is hand-stitched for strength. They finish this off with their secret blend of oils and waxes for protection, and it apparently also smells amazing!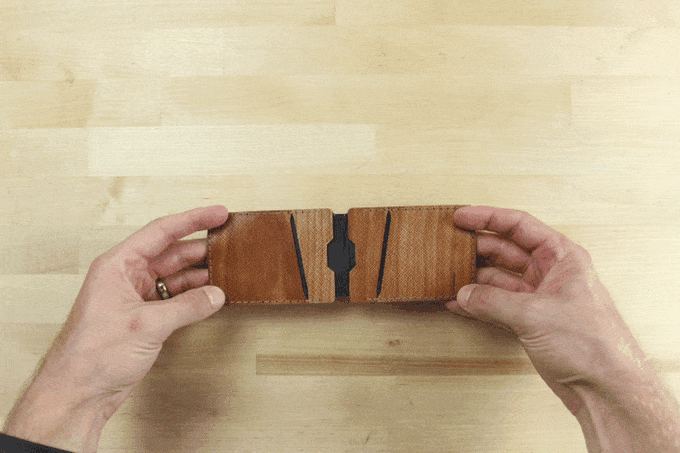 The name of the makers is 'Carved', hence they love working with wood. They love the natural look and feel of it, of the uniqueness of each piece. For the last 6 years, they've been making wooden phone cases. So, they wanted a wooden wallet too. But the problem with wooden wallets is that they are made of a solid piece of wood. So putting them in your back pocket is not beneficial for your back! So they wanted to make a flexible wooden wallet, the first in the world!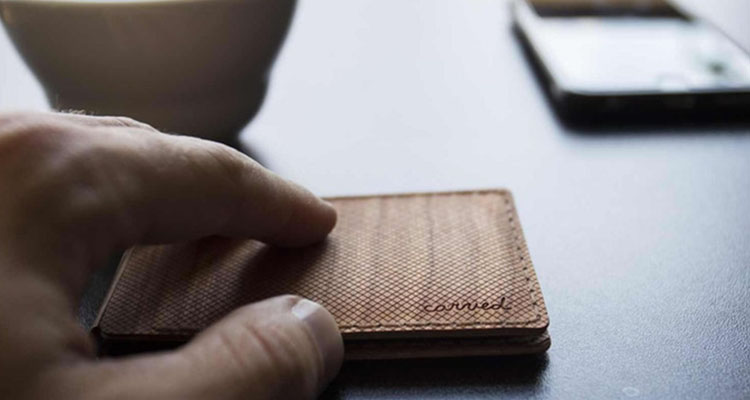 So after all that, they needed to design the wallet. As fans of the minimalist wallet movement, they decided to make a slim and simple wallet. The designers came up with two simple designs: the Arbor Minimalist and the Arbor Folded.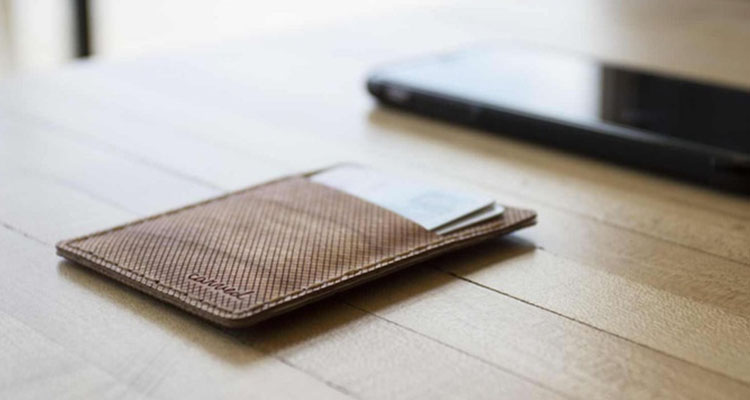 The Arbor Minimalist comes in three colors (maple, cherry and ebony). It's a simple card holder for the true minimalist. It easily fits 1-2 cards and 1-2 bills, but you can store up to 5-6 cards and 5-6 bills in there. This design is the perfect quick and simple carry.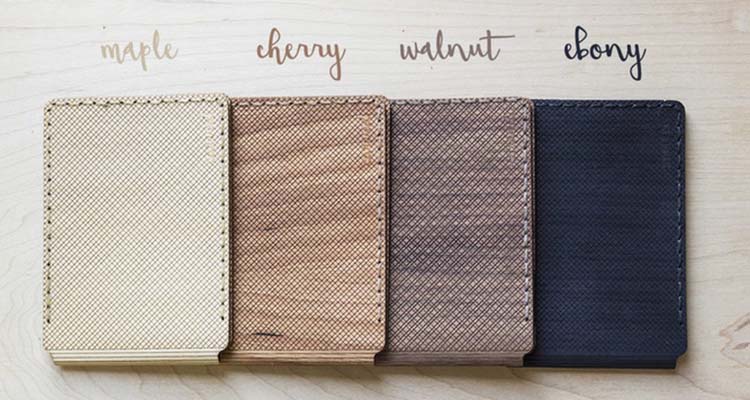 The Arbor Folded is a slim bifold wallet that comes in three colors (maple, cherry and ebony) with a fourth color added when they reach the $25K stretch goal: Black Walnut. This wallet easily fits 2-4 cards and 2-4 bills but can store up to 8-12 cards and 5-7 bills. I need to say that the makers state that 12 cards is possible but not recommended. So I would stick to a max of 8 cards. The wallet also has two easy access inside pockets.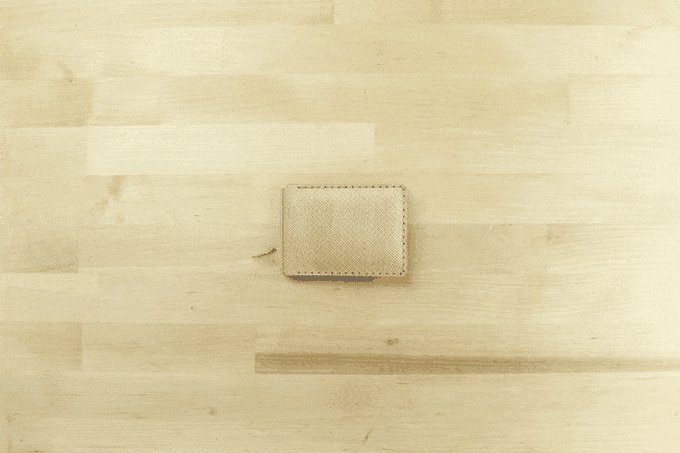 Above all that, you can also choose the color of your thread out of 10 colors.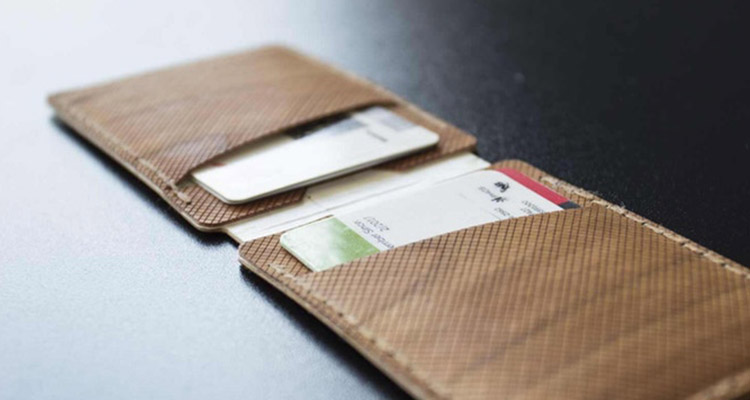 These guys have funded their project in under 4 hours and got their first 100 backers in the first 45 minutes! Really amazing! With 19 days left and already have reached 332% of their $10,000 goal, this surely will be a success! Check it out here!
2. Slide – Slim Bifold
The exceptionally minimal luxury bifold wallet.
This is a very thin bifold leather wallet. It is made from full grain Italian calfskin leather. On the inside they offer you a money clip, which is a reason why this wallet is a lot thinner. As they don't need to make an extra pocket for the bills, they could reduce the thickness of the wallet a lot. You can take your money out without opening the clip, but when you do it, it easily gets back into its original position. The money clip can comfortably store 10 bills, with a maximum of 20.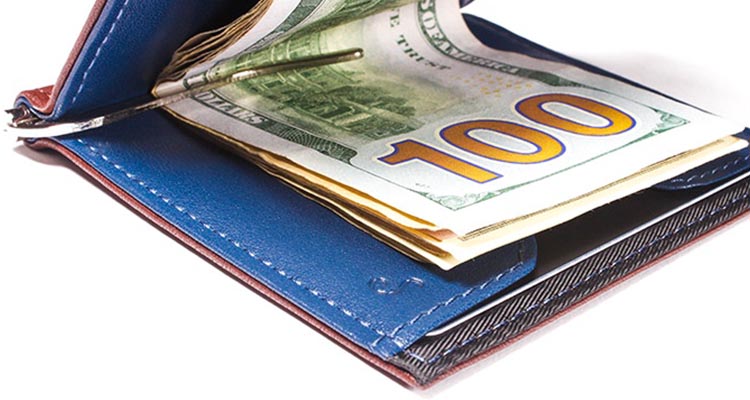 The wallet has also side slots on both sides of the wallet. This gives you a quick and easy way to access your less used cards. It can contain up to 4-5 cards. The slots have a thumb shaped cutout to make it easier to take your cards out of the wallet, even when the Slide is closed.

There's also a slight stagger in the cards, which allows the top card to slide over the bottom for a quick removal.
The third feature of this wallet is the pull-tab pocket. This pocket is not RFID protected so you can store your cards in there that aren't usable due to built-in RFID protection. It can store 2 cards, with a maximum of 5 cards. The pocket also has two embossed lines on the front so you can store away your cards without looking for the pocket.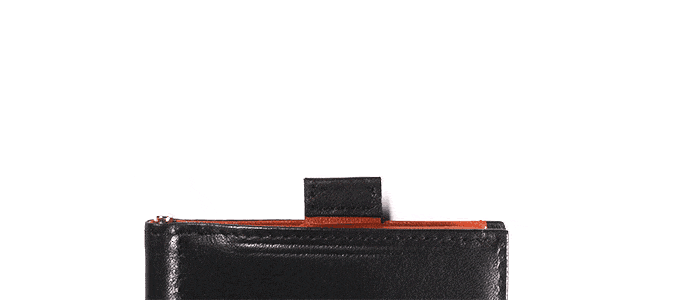 And less but not least, there's also a coin pocket. It can comfortably contain up to 5 coins, with a maximum of 10 coins. The pocket also has a flap for closure, so nothing falls out!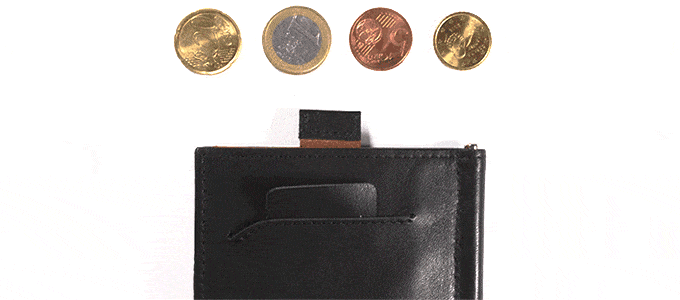 The wallets come in a two-tone design for a contemporary look. You can choose from blue interior with a brown exterior and tan interior with a black exterior.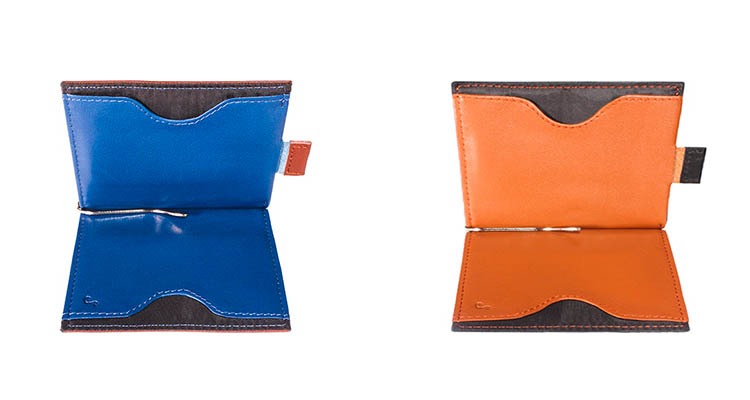 This bifold wallet is really well thought out. It combines some existing features with some new adaptations, which is the true innovation of this wallet.
With 5 days to go, they funded already 322% of their £3,500 goal. Go check out the Slide!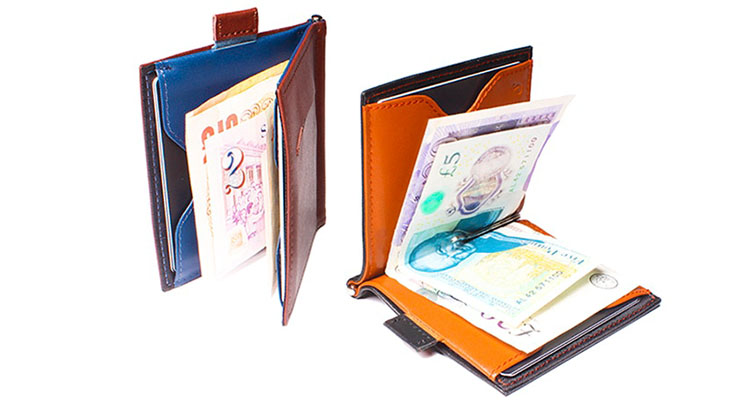 3. Aviator – Starterstore
The ultimate slim wallet!
The Aviator ULTIMATE SLM WLLT has been made for people who want to carry coins, cards and more in a stylish ultra slim wallet. It's a credit card sized card and cash holder made out of aluminum.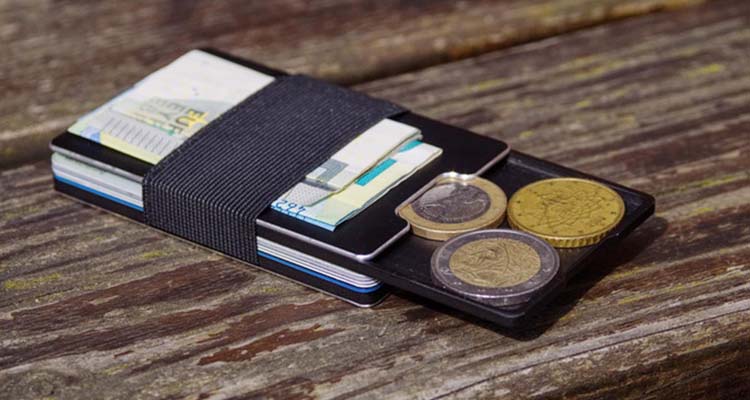 It's a very handy wallet as it can carry cards, cash, coins, keys and SD-cards. Due to its adjustable elastic band it can extend up to 20 cards. The card slot has an opening so you can easily access your cards by fanning them out with a simple swipe of your finger.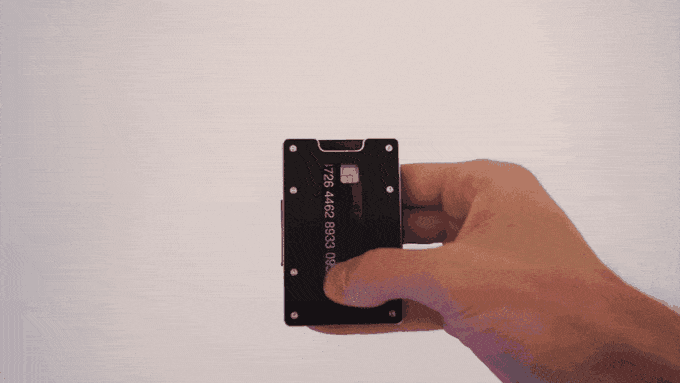 It's also ultra light with only 43 g (1.5 OZ) and incredibly thin: 4.9 mm (0.19 inch). When you add an extra compartment, it gets thicker off course! The basic edition can store up to 20 cards and cash. The Coin Edition with Cavity Card can store up to 16 cards, cash and coins. The Cavity Card is the perfect add-on for this wallet. So you can also store coins, keys, etc. in this wallet. It's in the size of a credit card and is only 3 mm thin.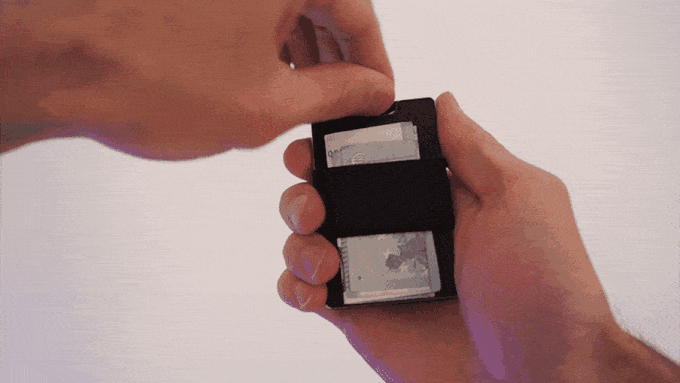 In this day and age we all are aware of the risk of digital theft of your data. As this wallet is RFID protected, you don't have to worry about that!
The wallet is made of anodized aluminum, polyamide and stainless steel. You can also replace the front of the wallet by other design if desired. The wallet comes in 4 colors: Obsidian Black, Sapphire Blue, Gunmetal and Pure Silver.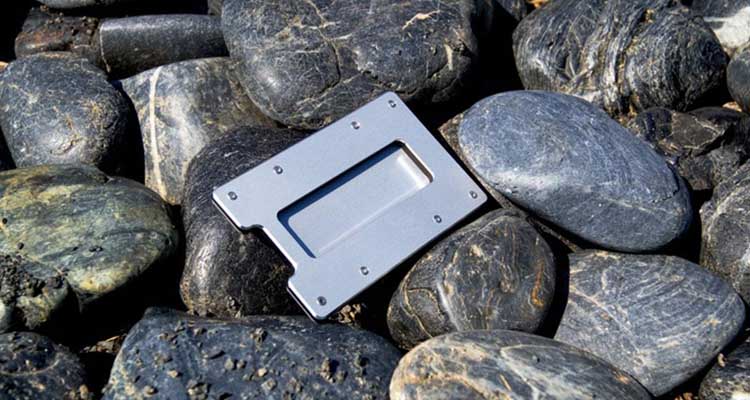 With 136% of their €6,000 goal funded, this project is already successful! If you want to check it out, click here!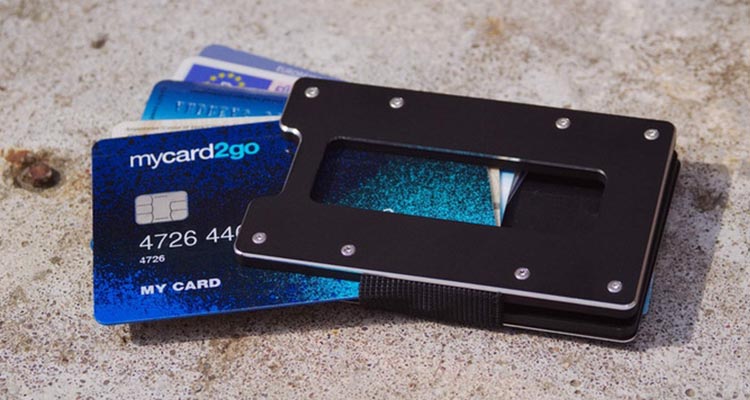 4. iPulse
The perfect minimal wallet ever.
This wallet is designed for the minimalist in mind. The iPulse is a simple, super-mini, leather pull-tab wallet. The wallet can hold up to 12 cards and bills.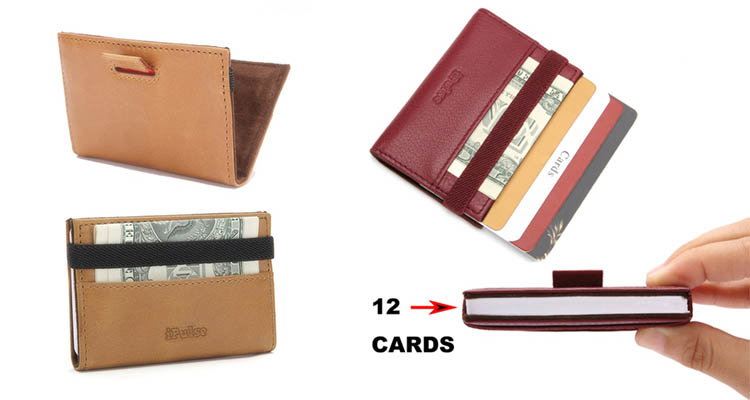 The wallet is made of a premium full grain leather and is available in three colors: black, red and brown.
The card compartment is spacious with a pull-tab to easy access your cards. Thanks to the elastic band, the sleeve stays closed tightly and holds your cash securely at the back.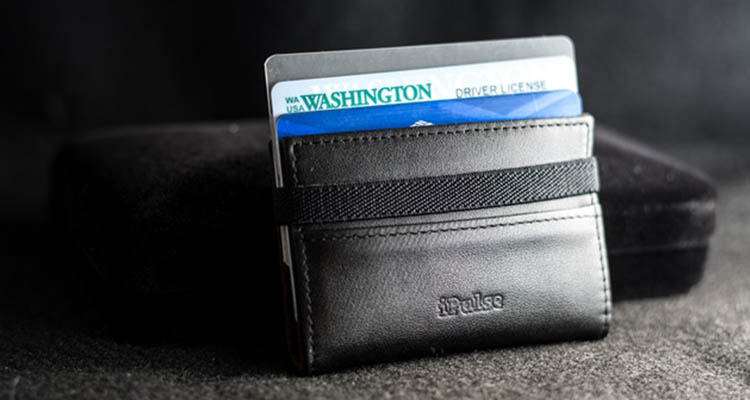 As RFID thefts are happening, this wallet is also RFID protected.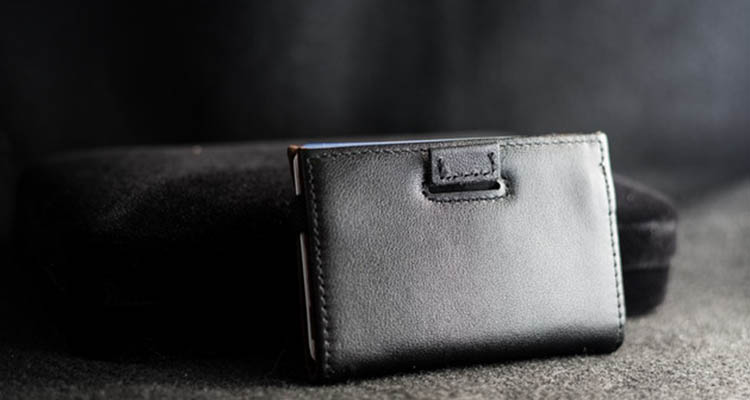 With 76.5% funded and 6 hours to go, it's unsure if this project will actually happen! If you want to back it, click here!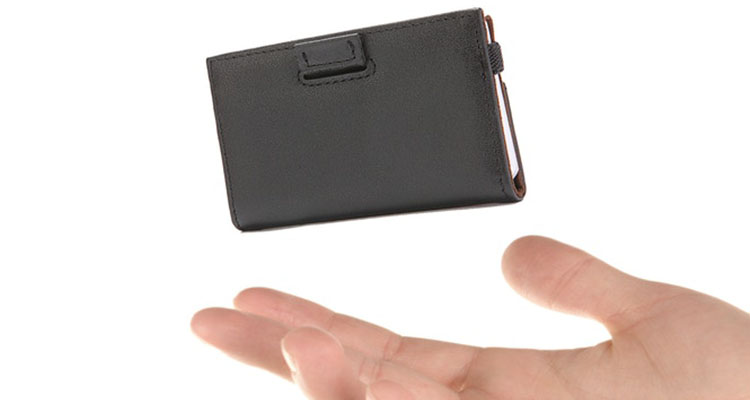 5. Slim Bifold Wallet – Teng & Co.
The best slim wallet design with a quick access pocket, a pull-tab for easy card access, a cash pocket, RFID protection and more.
This is already the third wallet these designers create, all solutions for the bulky wallet situations as we know it! After their second wallet, they knew they had to keep creating better and slimmer wallets to share with the world, introducing: the Slim Bifold Wallet.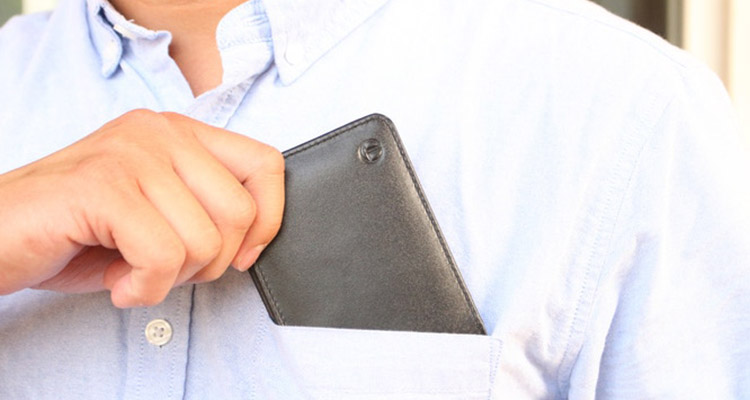 The wallet has been made out of genuine napa leather. The bifold is available in two colors: dark brown and black.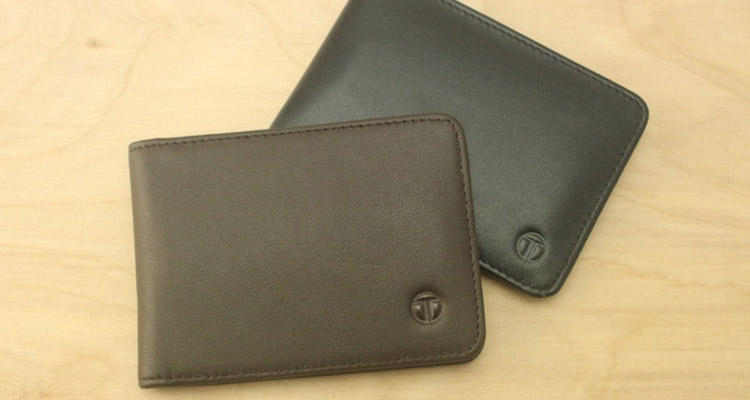 On the inside it has an RFID accessible card slot and an RFID blocking pocket with a pull-tab for easy access on the left and a cash pocket on the right. On the back it has an RFID blocking card slot.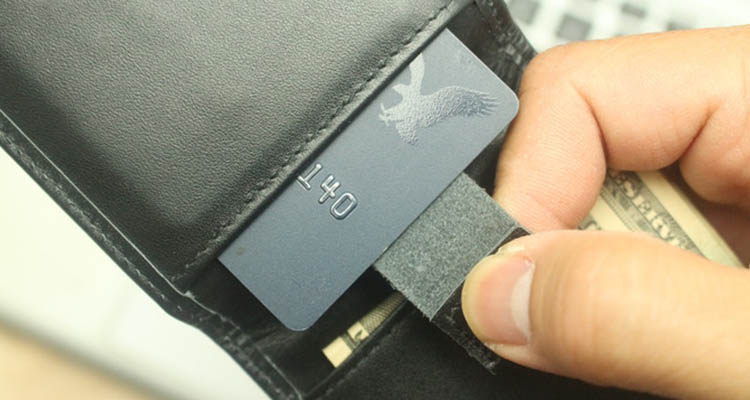 It measures 3 x 4.25 x 0.2 inch (7.6 x 10.8 x 0.5 cm) which is quite small and it can contain up to 8-10 cards and 15 bills.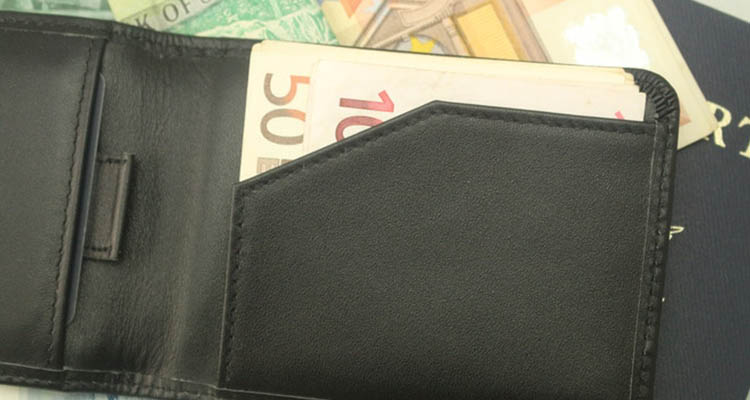 With 29 days to go they already funded 209% of their $5,000 goal, so this project will certainly happen! Click here for more information.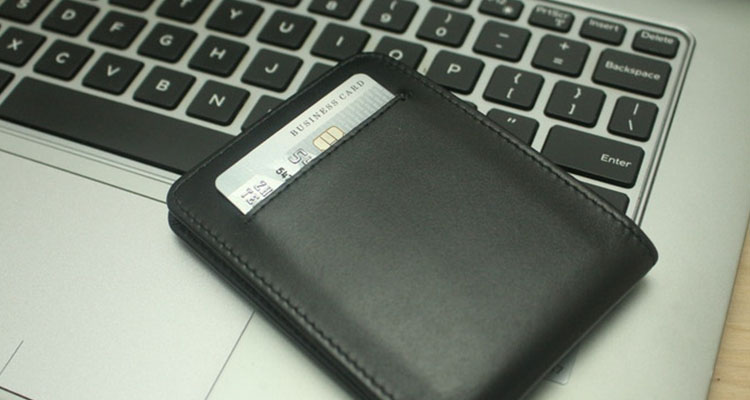 As usual I also have some special mentions from the Kickstarter community of wallets. Some didn't make the top 5 but were still special enough to feature or some aren't slim and/or minimalistic enough but are quite innovative or do something new that's interesting. These are the picks of this month: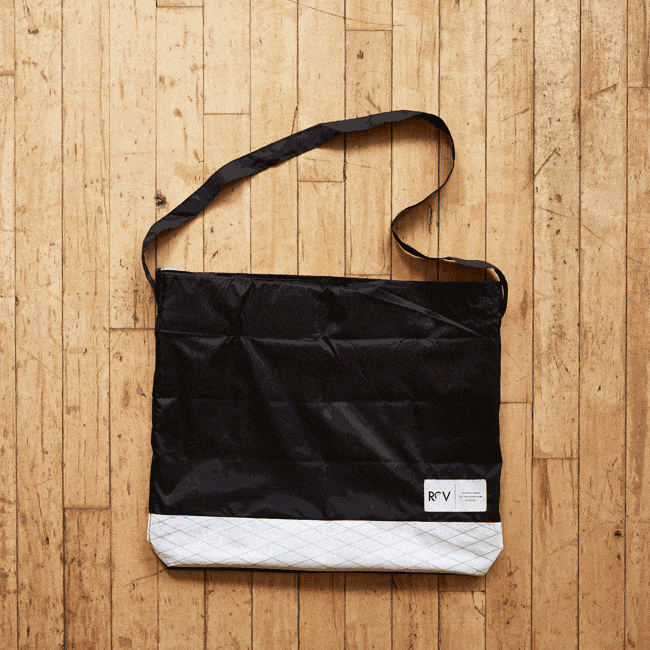 ROV – the wallet that turns into a bag. Not for everybody but can come in handy, no? As they already funded, this product will be popping up in the street around you. Check it out here!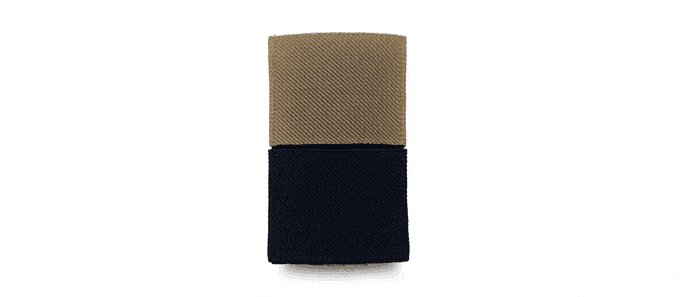 Customisable Pocket Organiser Wallet – a wallet that's made out of elastic bands. It looks very minimal, but it doesn't look very convenient or versatile in usage. This project has been canceled by the creator, so this can't be backed anymore. Check it out here!
Do you agree with my selection, or are there other wallets I missed? Let me know in the comment section below!
If you want to read the previous posts, click here for July, June and May!